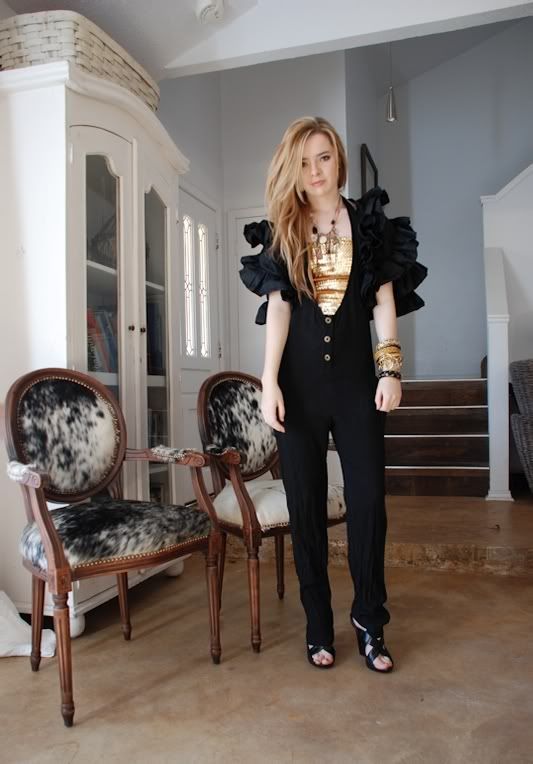 Today I am wearing a halter jumpsuit by Society for Rational Dress, a vintage ruffle bolero (no label!), sequin tube top from MNGO, Givenchy basket weave wedges, an armload of bangles, necklace from Urban Outfitters, 
I have not busted out this jumpsuit for quite some time-I should wear it more often as it is very comfortable. Society for Rational Dress is a cool line.
Check out their fall lookbook
!
I am not going to a disco….as my outfit might indicate…today I think I'm going over to my friends house to bake cookies, make dream catchers and watch movies….
Ta-ta and have a nice Saturday!
Jane