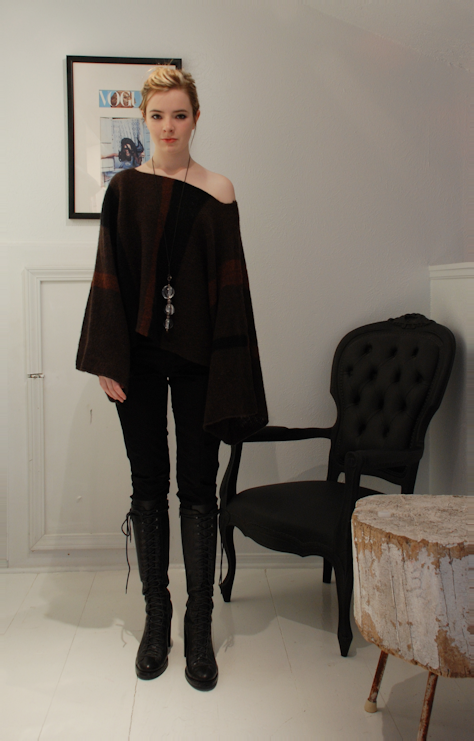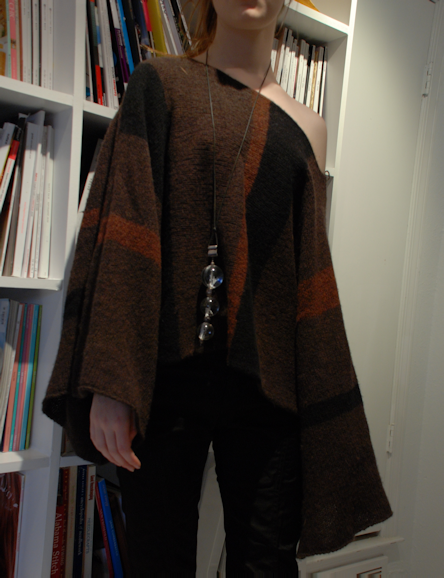 Today I am wearing: A sweater by Terasa Fadem, skinny satin pants by Joie, Ann Demeulemeester single lace-up boots, and a necklace from my moms old store.
Terasa Fadem is a local designer in Tulsa, Oklahoma. Everytime my mom and I make a trip up there we always stop by this boutique called Boulevards. They have all of her stuff there and it's always incredible. Not to mention some other pretty cool obscure designers too.
The necklace was made by a local Dallas designer in the 80's. My mom said the designer was really kooky-that she used a sledgehammer to smash up her kitcen counters and make jewlery out of them. How awesome, wish my mom still had more of her stuff!!