It's been raining here in Texas-I can hardly believe it. I took this picture today of the sky-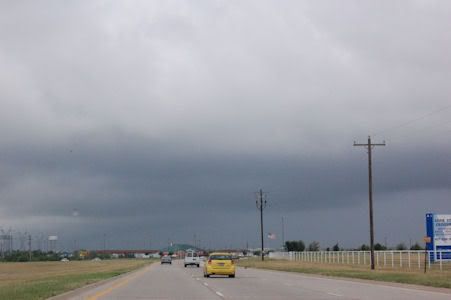 This made it the perfect day to wear my new hat-its a rabbit fur felt and floppy and pinky-beige.  I stupidly left it in my friends car yesterday so no close up pictures today…but I'll remember to take some when I get it back.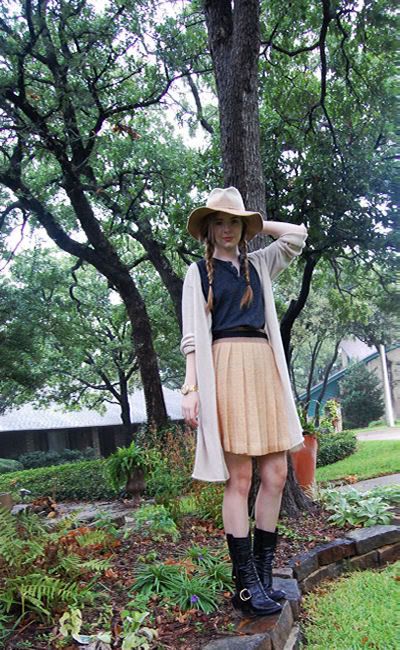 I wore a Miu Miu skirt, random tshirt, I think the label of the cardigan is Genevieve (got it at Anthropologie), and Chloe boots.
Today I went with my mom to her antique dealer Jan's (of Hot Tamale Antiques) cabin in Aledo. It's always really inspiring to go there; you can see why from looking at some of these pictures I took there!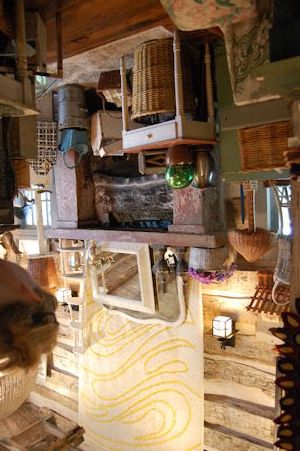 and a very lazy outfit today-I thought it was kind of lame how I matched my tube top to my shoes but I honestly didn't mean to, it was the nearest tube top lying around ;P
Y-3 drop crotch sweatpants, slashed tank top, teal tube top and Marni elastic band-ed flats
Till next time, thanks for reading and thanks to the sweet people who always comment! :)