Remember the post from two weeks ago, about the lovely Margiela shoes? The half-covered sandal that let your toes peek out oh so sexily? To my delight I obtained these shoes three days after posting them…they were at the Barney's in San Francisco (excellent shoe selection there, the best Alaias I've seen stocked!)
Aren't they gorgeous? Unlike the version on the Margiela website and some on the runway, these have a strap that goes over the entire foot rather than just your big toe. You can't believe how soft and buttery the leather is on these. One thing has to be said-they aren't the easiest shoes to walk in! You have to get a good grip on them with your feet and the little isty bitsy heel is very teetery! I walked in them all day long yesterday though-and was bombarded with compliments on them!
The thing I love about these is that they go with so much-there's a million looks to do with them and I've been having fun experimenting. I especially like them tucked into jeans!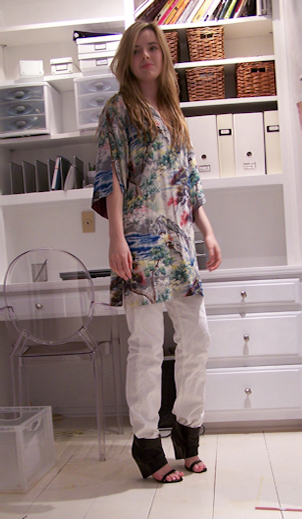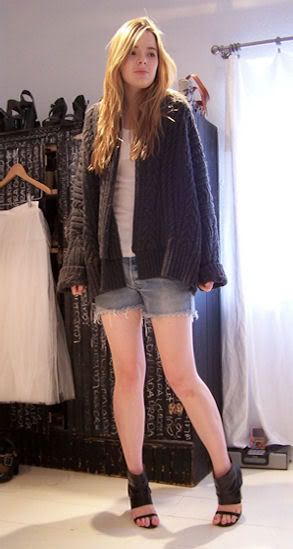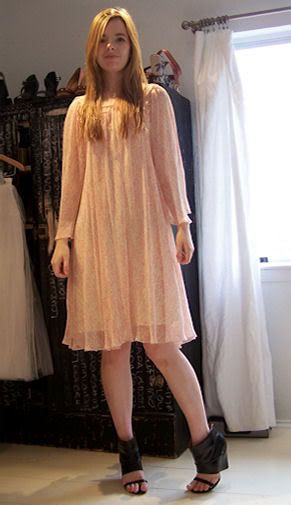 1st pic; Viscose blend dress by the Row, lucite bangles
2nd pic; Japanese tunic, 501 pre-shrunk jeans
3rd pic; Max Azria sweater, Levi's cut-offs, white tank
4th pic; Phillip Lim dress
These are definitely unlike any other shoe I have. I'm going to wear them like crazy this summer, they are very breathable. I kind of like them with very girly looks to, a sheer flowy dress is nice with them! Last night I wore them with the Row dress, the coverage on the shoe anchors short dresses nicely.
That was one of my best San Francisco finds for sure! More posts to come later now that I have some free time!
jane