We're done with our shopping, too! We would share our purchases with you guys but we're too pooped to take pictures after walking Melrose and LaBrea (prowling vintage stores for the elusive perfect sweatshirt, peeking in Fred Segal, two hours spent in American Rag, various other boutiques) but we promise pictures tomorrow. Sadly we're only able to spend one day here and tomorrow we're going to Maui…where we will have plenty of time to whatever we want! I'm excited, I've never been to a nice beach before.
It's been great people watching here, that's always been one of my favorite things about travelling. My eyes were popping out of my head this morning when I saw two girls wearing very pretty pairs of Pradas…it's so rare for me to see people wearing nice shoes! Around where I live it's quite an event to see someone in Loubs or wearing vintage. If I spot someone wearing something cool I pick up the phone to call Mom, and vice versa for her (she practically had a hear attack this November when she spotted a girl at Neimans in a pair of great Marnis). It's refreshing to visit places where you can see people who put a lot of thought in their appearance. I've seen some interesting outfits today and met some cool people.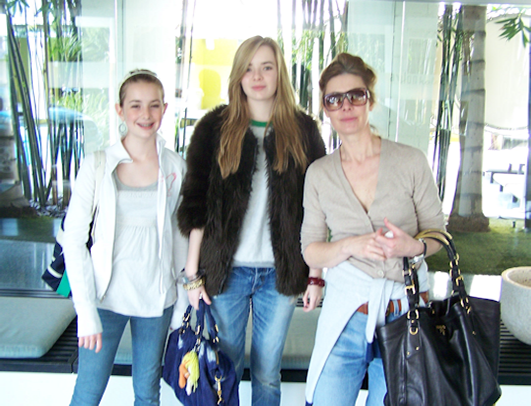 My little sister Carol, me, and Mom before we set off on our shopping excursion today. We're not as fresh faced now, trying on endless pairs of jeans seriousely works up a sweat.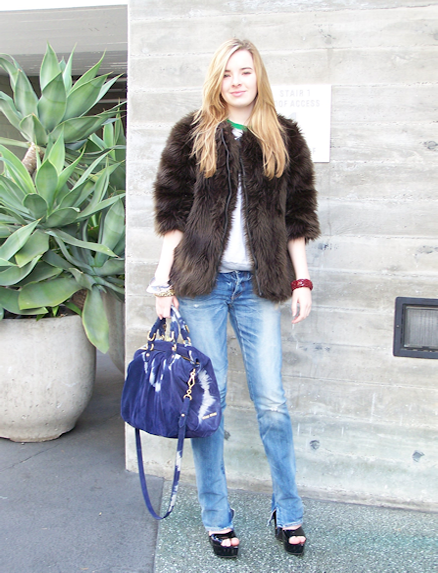 Around the Avalon, where we're staying.
I don't normally take pictures when I'm travelling but I've always loved seeing the Max Azria boutique, I had to share this picture!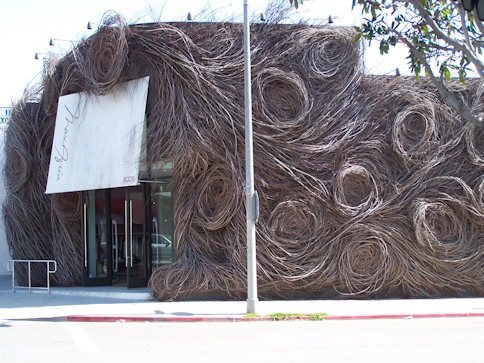 Okay, time for me to get ready for dinner. Updates on L.A. shopping adventures later!
jane