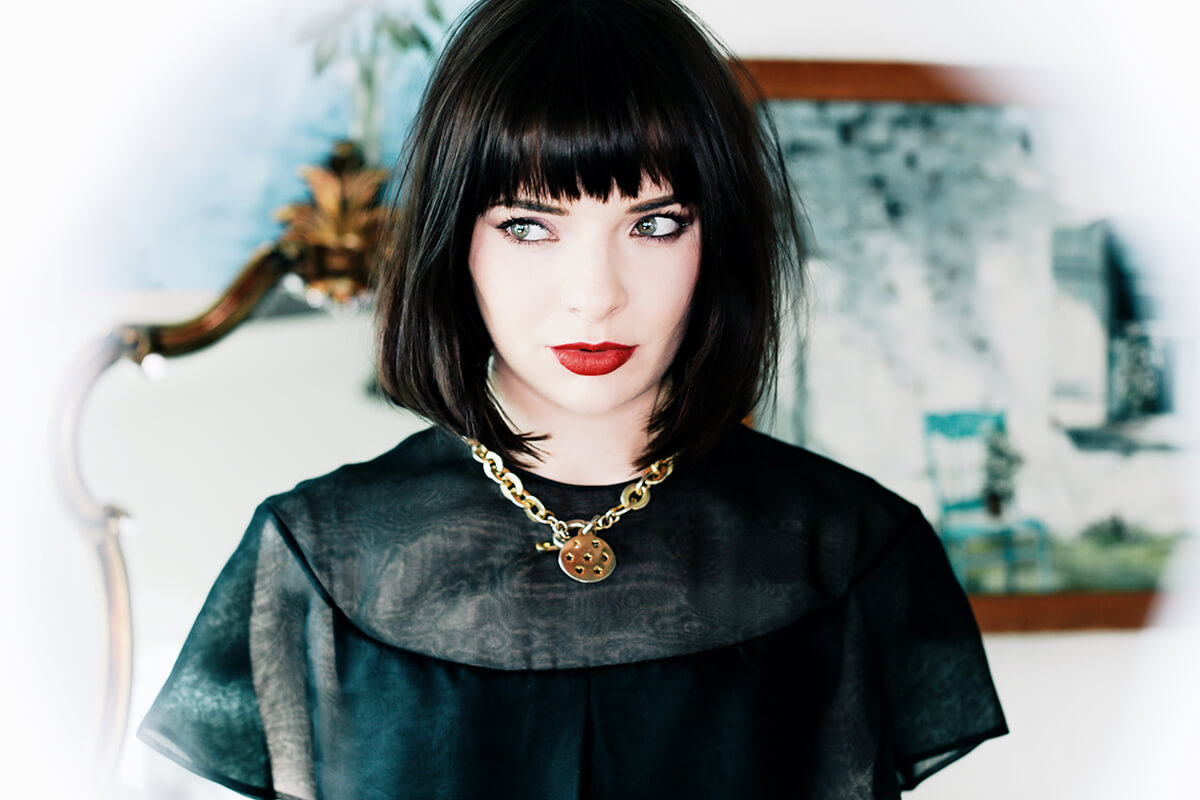 You may have noticed, but I'm a big fan of a classic red matte lip. It's a look I wear all the time, day or night. This is why I am so excited to have partnered with Gucci Cosmetics to celebrate the launch of their Sensuous Deep-Matte Lipstick line. The range of colors in the line is incredible, I had so much inspiration going into creating this shoot. I even cut my hair for these shots, and dyed it darker. I wanted a classic red lip and little black dress moment for these looks!
You know it is going to be good when Pat McGrath, director of Gucci Beauty, designed the lipstick formula. The lipstick  goes on so smoothly and feels comfortable for hours. A lot of matte formula lipsticks can really dry out your lips, and end up flaking after a few hours. After shooting and wearing the lipsticks all day, I had no flaking or caking! Every shade in the line is unbelievably pigmented. The color Iconic Red that I am wearing above is the perfect bold red. It's laced with a hint of orange that really comes alive on the face. I love how small the tube is. It means precision-perfect application when you're on the go…because a perfectly contoured lip is never more important than when you wear a bold red.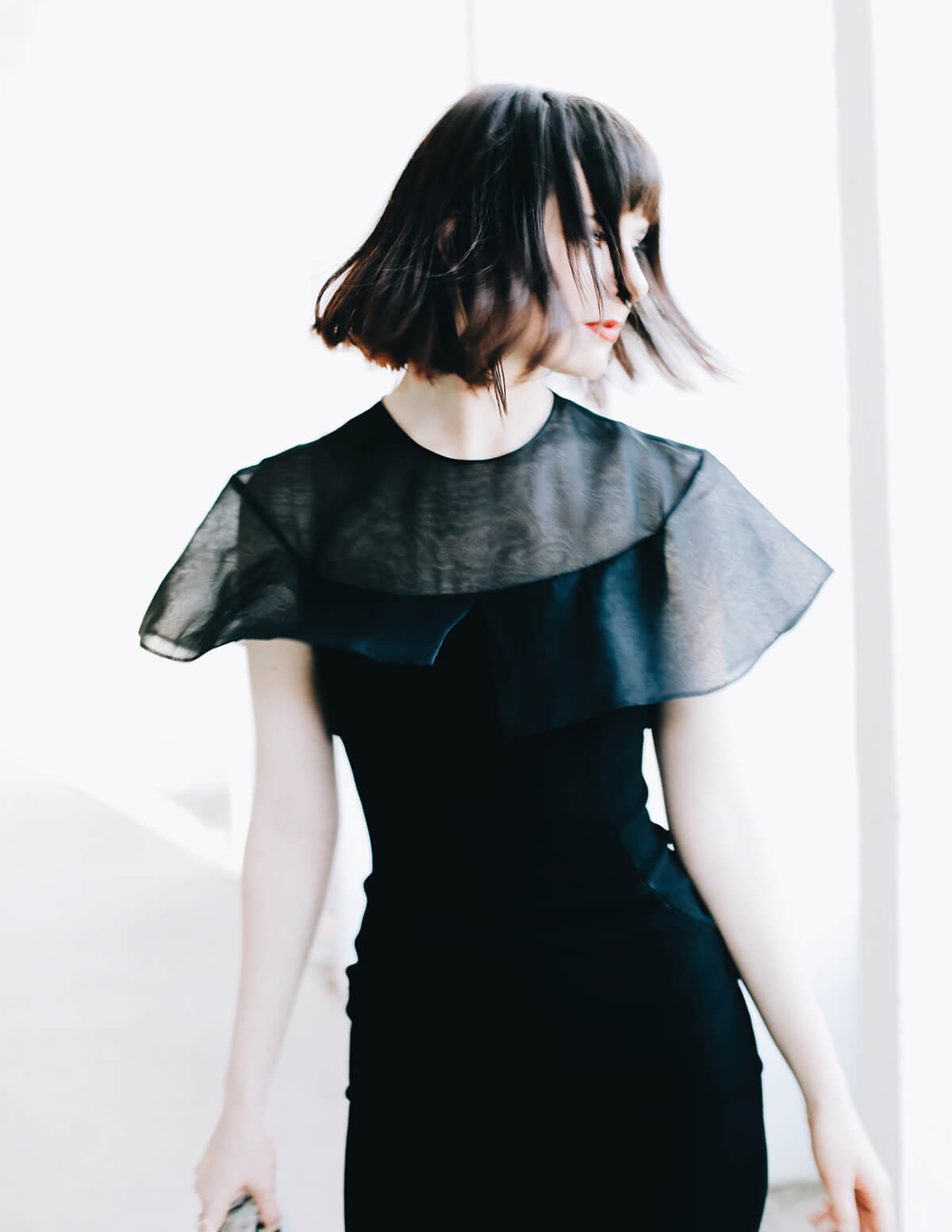 As part of the Sensuous Deep-Matte lipstick launch, I will be in Houston, Texas on Sunday of next week-June 12th from 2 to 4pm- to celebrate Gucci Beauty debuting at Saks Fifth Avenue in Houston! We will be learning beauty tips from Gucci Beauty's pros and sipping champagne while trying out the new lipstick range. It's going to be so much fun! I would really love for my Houston readers to come, and bring your friends too! The event will take place Sunday June 12th, so it is coming up this weekend. I look forward to meeting you at Saks!!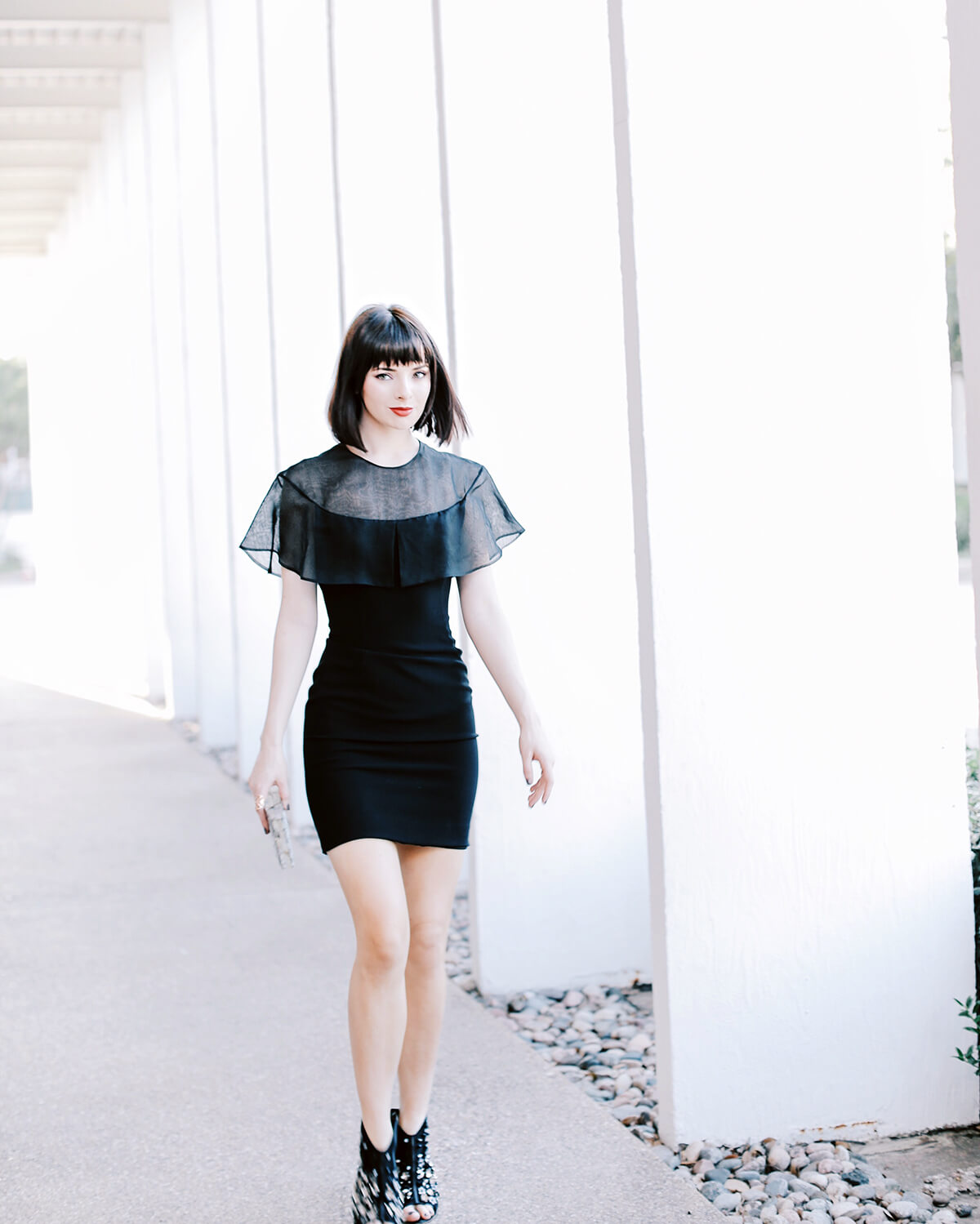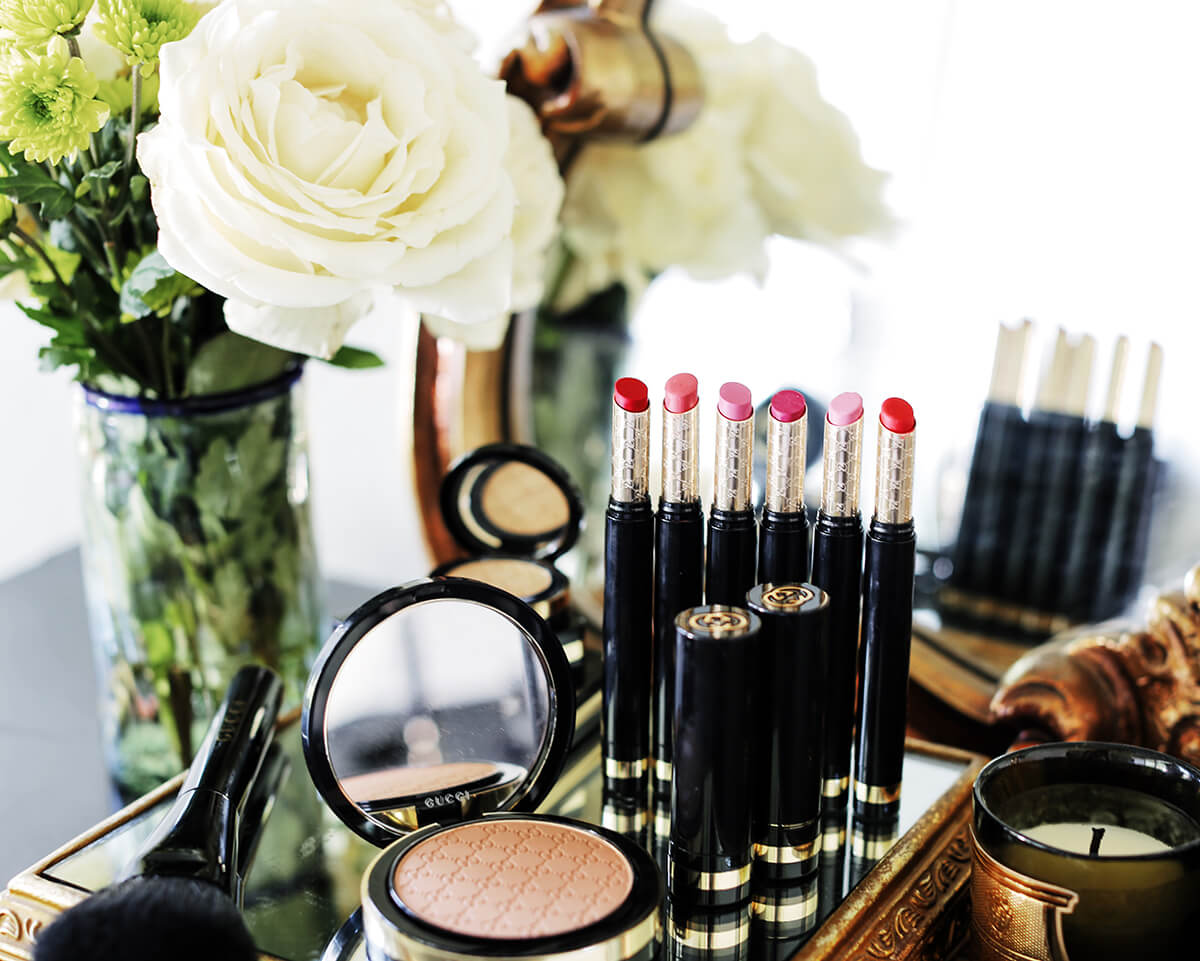 (Products on display: Gucci Powder Brush, Gucci Golden Glow Bronzer, Gucci Sensuous Deep-Matte Lipstick, and Gucci Luxurious Moisture-Rich Lipstick)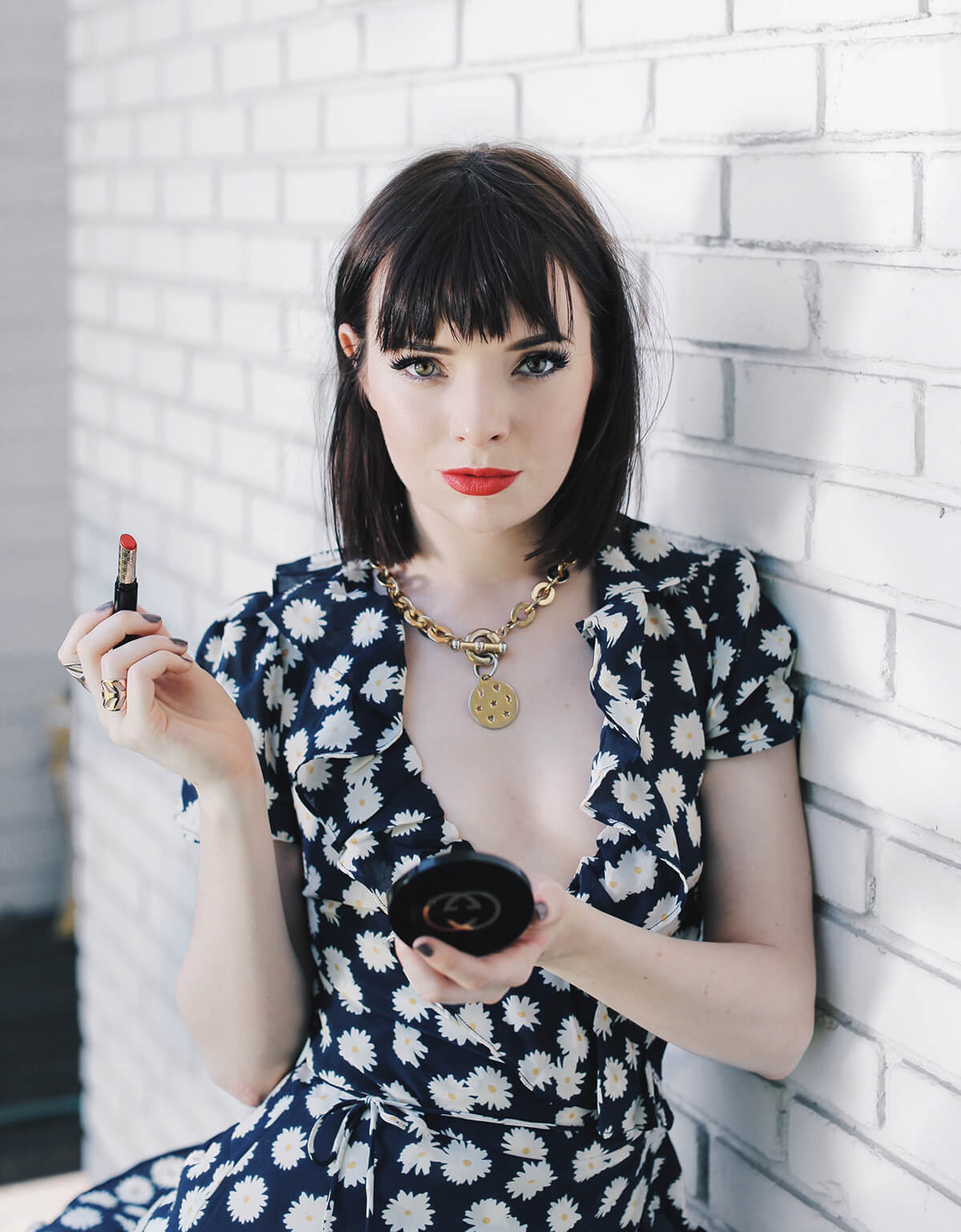 One shade in the Sensuous Deep-Matte lipstick I have been loving is the shade Ginger Rose, a vivid coral red that really pops. Even being such an extreme color, it feels approachable enough to wear for daytime. It's a really spring time shade, something any girl who loves a bold lip would love to wear!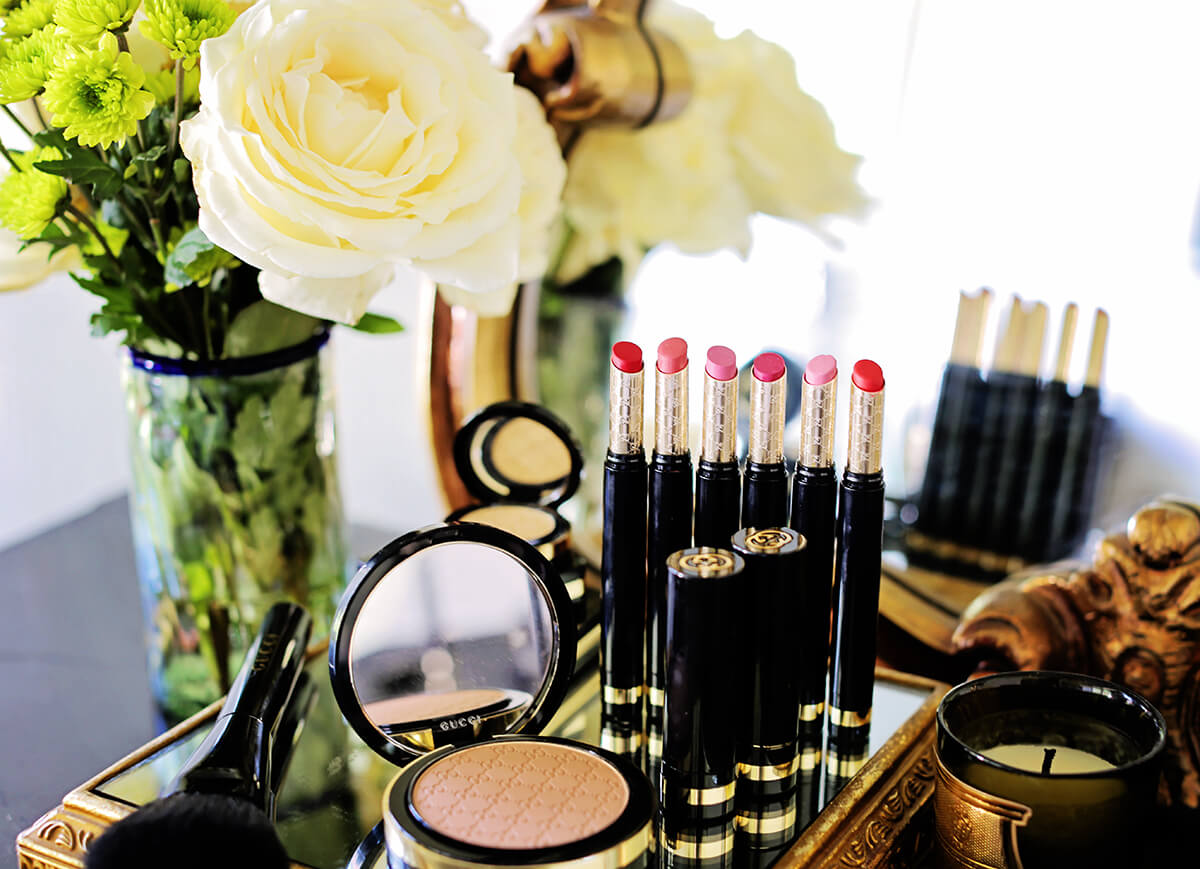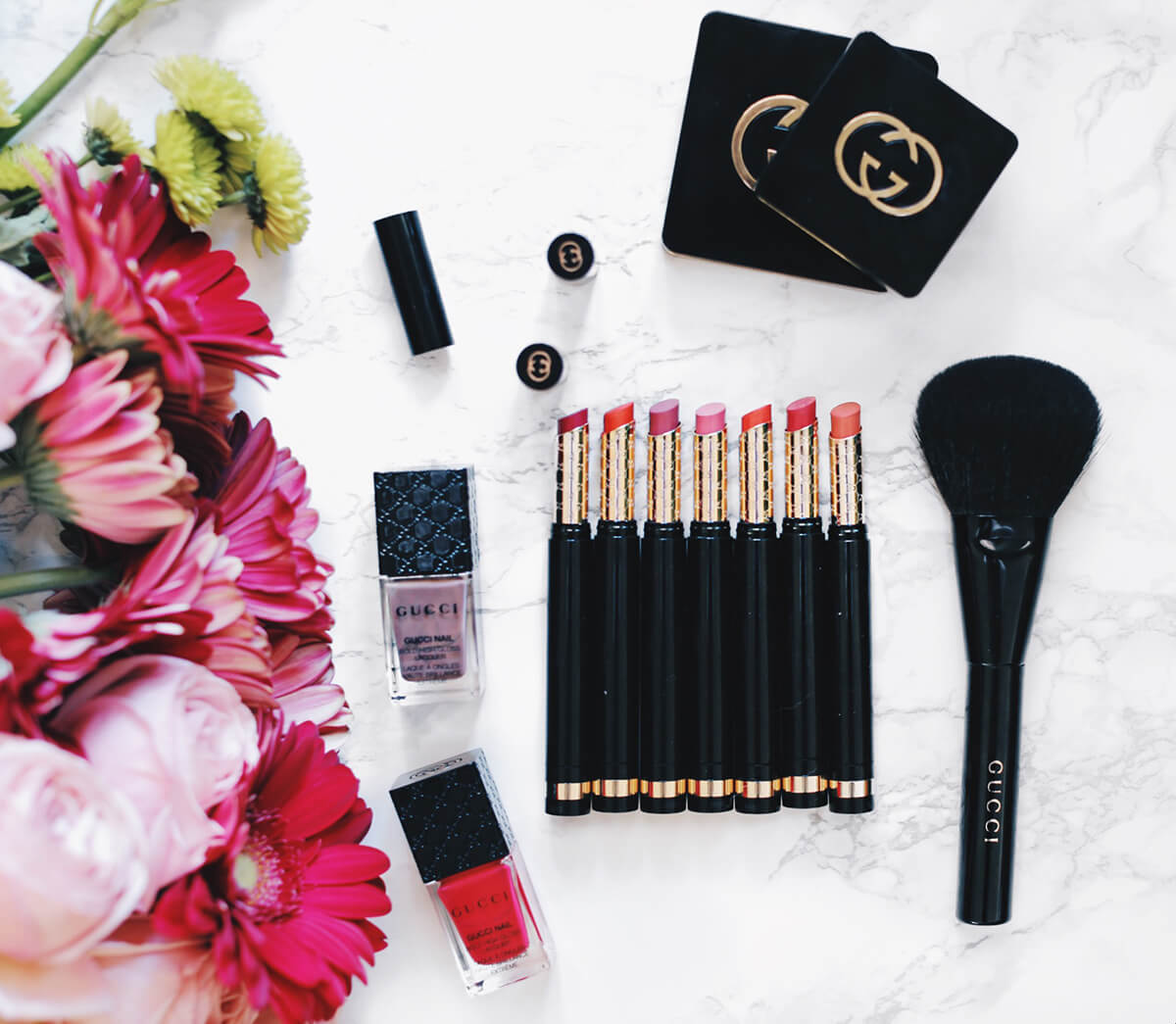 (Products on display: Gucci Powder Brush, Gucci Eye Magnetic Color Shadow Duo & Quad, Gucci Sensuous Deep-Matte Lipstick, and Gucci Bold High-Polished Lacquer Nail Polish)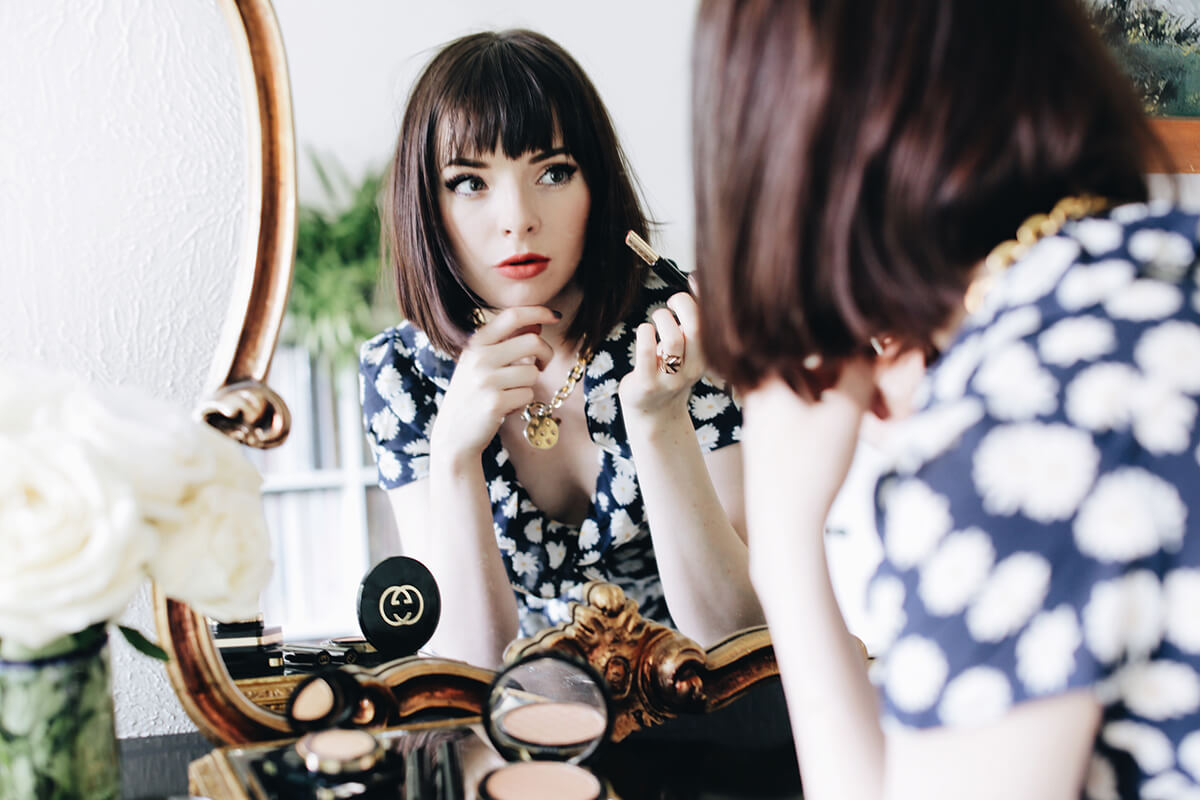 A daytime shade I fell in love with in the Sensuous Deep-Matte lipstick line was Blossom. It's a kind of muted coral rose color that feels like an updated version of the 90s lip colors we're seeing lately. It's an unexpected shade for me, but I think it definitely suits my daily style of makeup.
I am really looking forward to hopefully meeting you in Houston on Sunday June 12th, 2-4pm! Bring a friend and find me there, we will have such a great afternoon trying the new Gucci cosmetics!