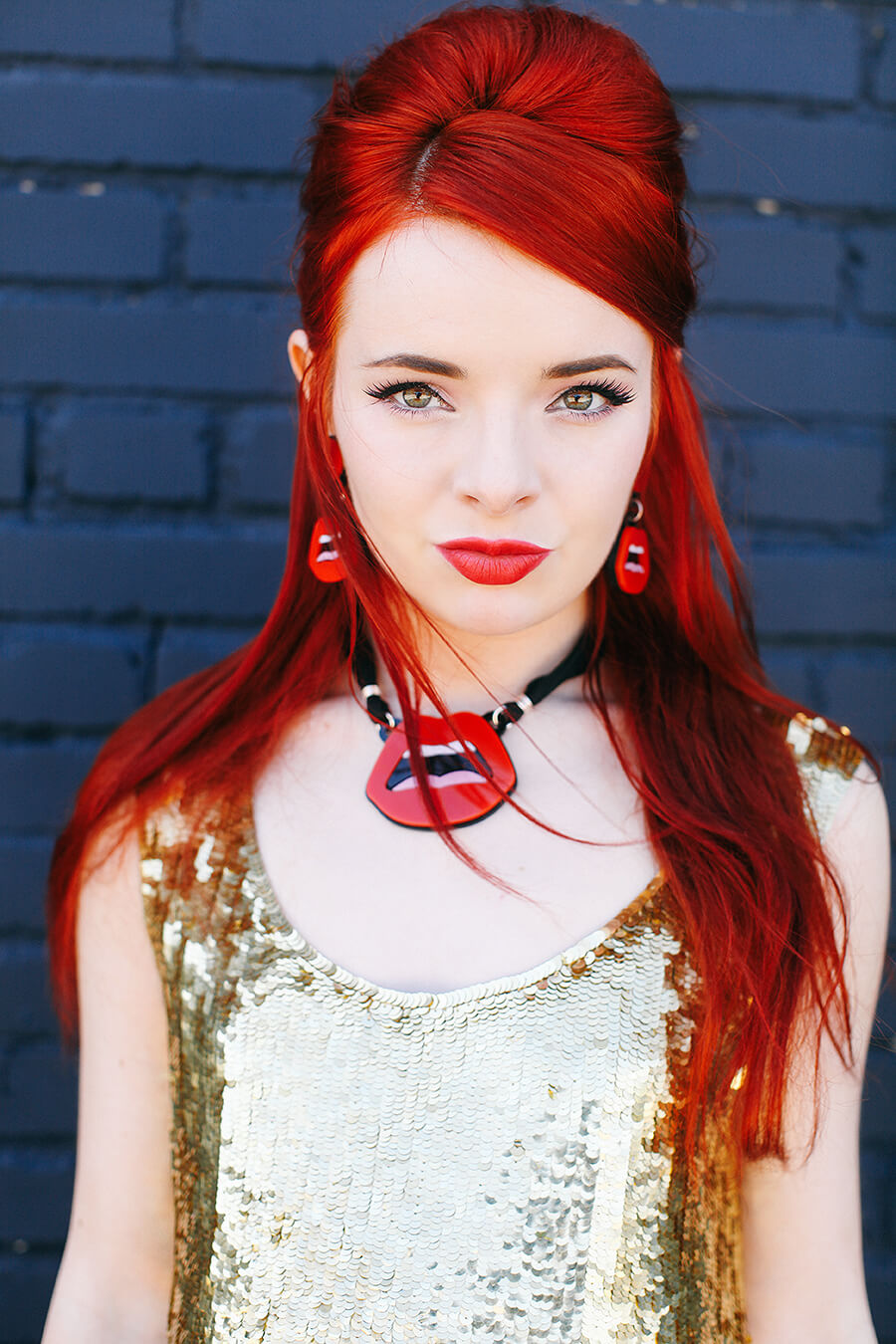 I love makeup and I love Yaz Bukey's fantastic Plexiglas accessories, so I've been really excited for the shu uemura and Yaz Bukey summer artist collaboration that just came out! The adorable packaging and pop-art color palette of the collection are a makeup addict's dream come true. shu uemura and Yaz Bukey were kind enough to send me the "Sexy Yaz" products, along with Yaz's amazing signature red lip earrings and necklace. Most of the time my beauty style is pretty natural and laid back, but I love the artistry behind makeup. Sexy Yaz is part of the #AlterShuGo personas. I decided on a daring red lip (rouge unlimited lipstick in sexy yaz), big bouffant, and 60s sequin top to channel my inner Sex Yaz.
I will be the first to admit that pink eyeshadow was never part of my beauty repertoire…until now. I really love these colors! They are much more wearable than I would have imagined. It's amazing how makeup can inspire you to take on a new persona outside of yourself.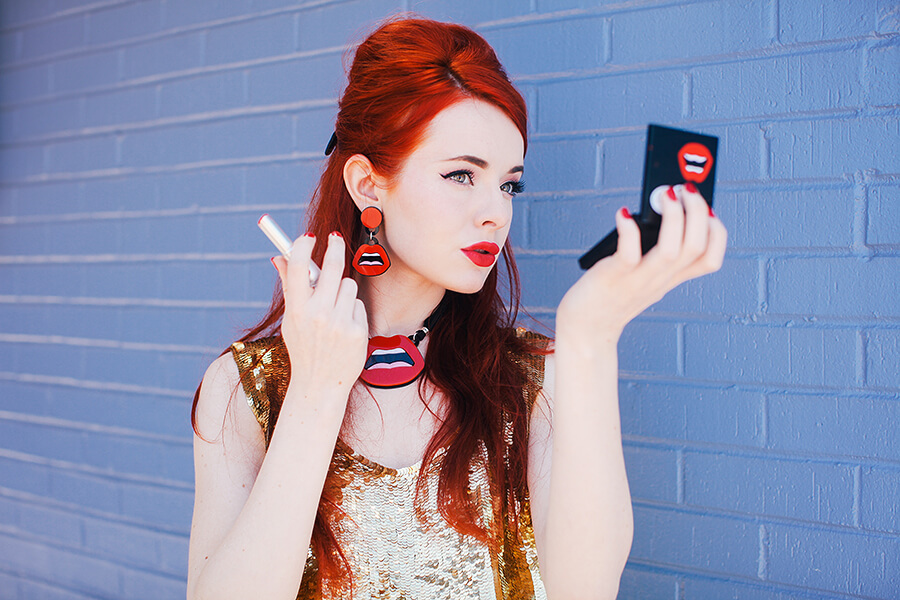 I am wearing a vintage sequin tank top, vintage Levi's, and Saint Laurent pumps with a Devi Kroell clutch.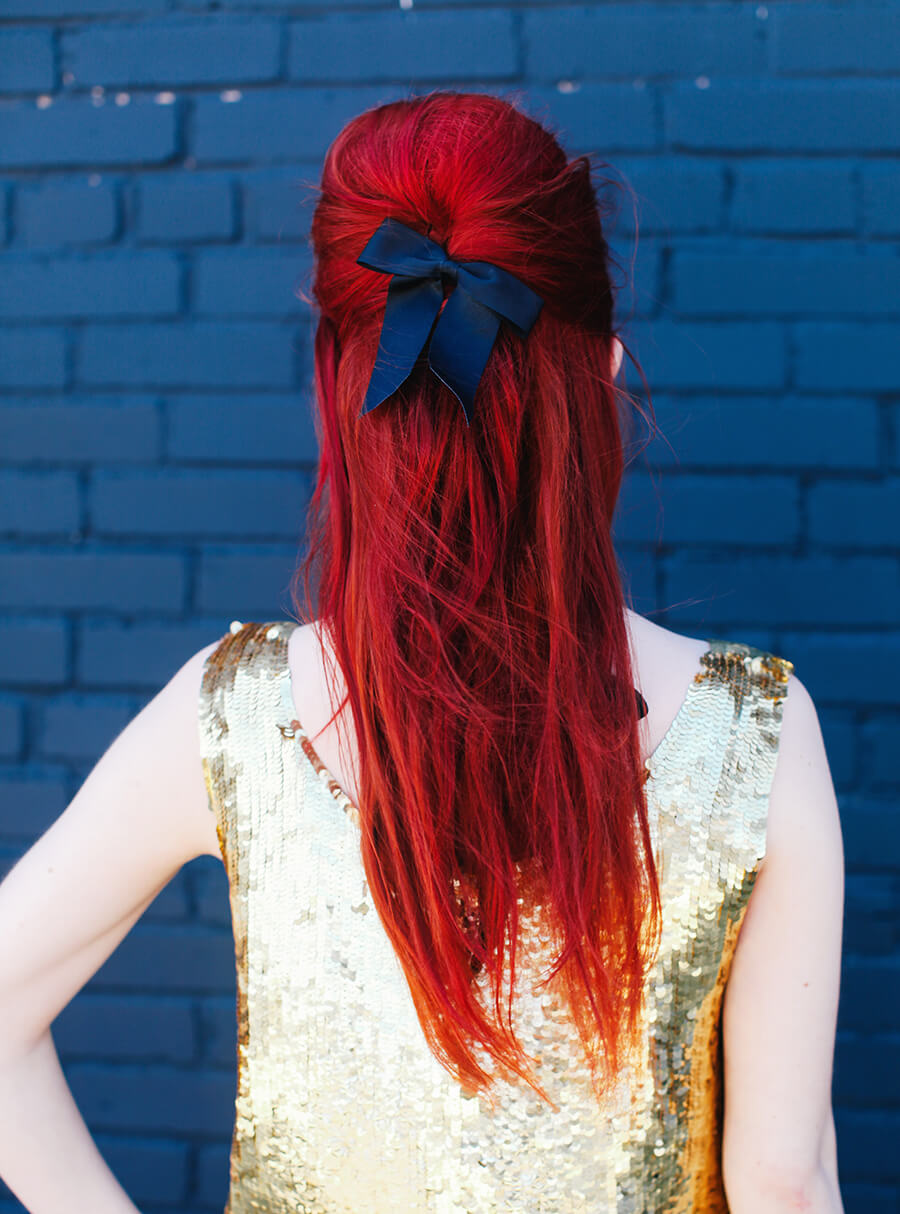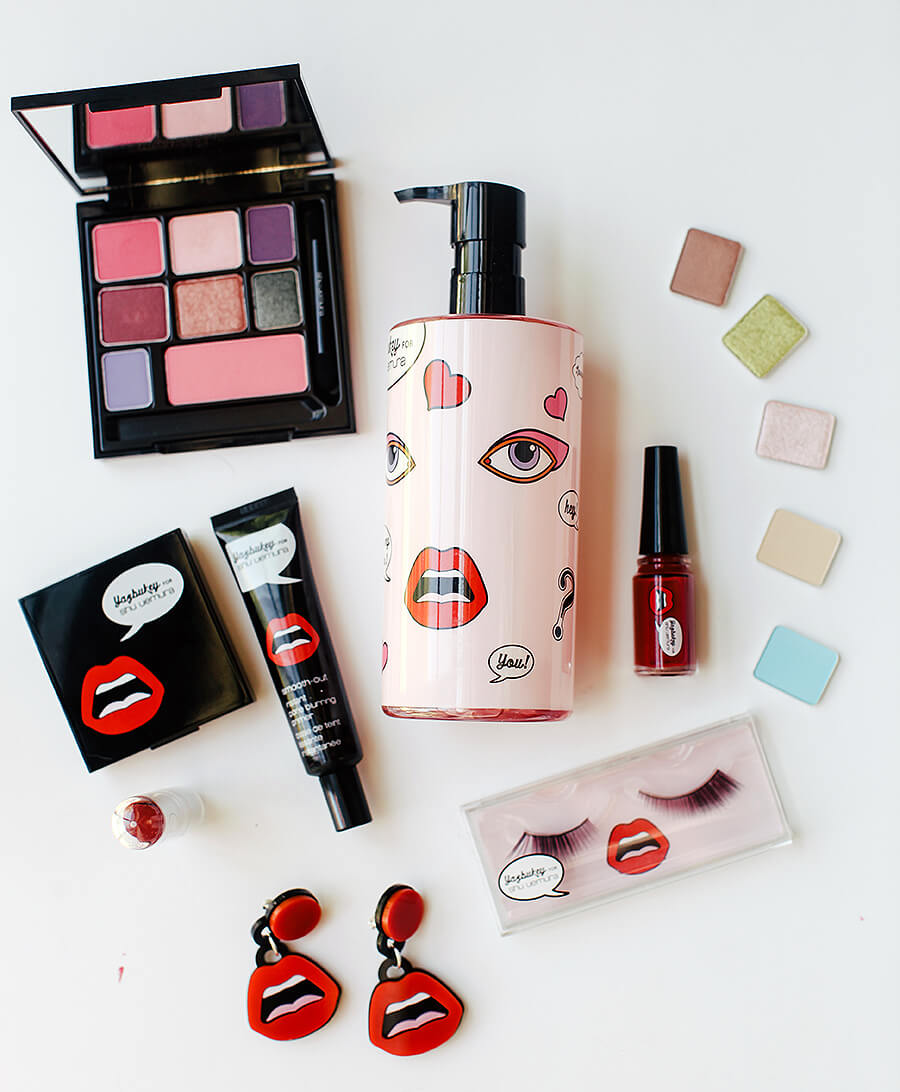 The full shu uemura for Yaz Bukey collection is out now! You can shop all four of the #AlterShuGo personalities in the make-up collection – Daring Tina, Smart Lola, Romantic Betty, and Sexy Yaz – here! P.S. use the discount code 'seaofshoes' for 15%!
I've been so excited to collaborate with shu uemura and Yaz Bukey on this project, I had so much fun creating this look. Can't wait to see your own!