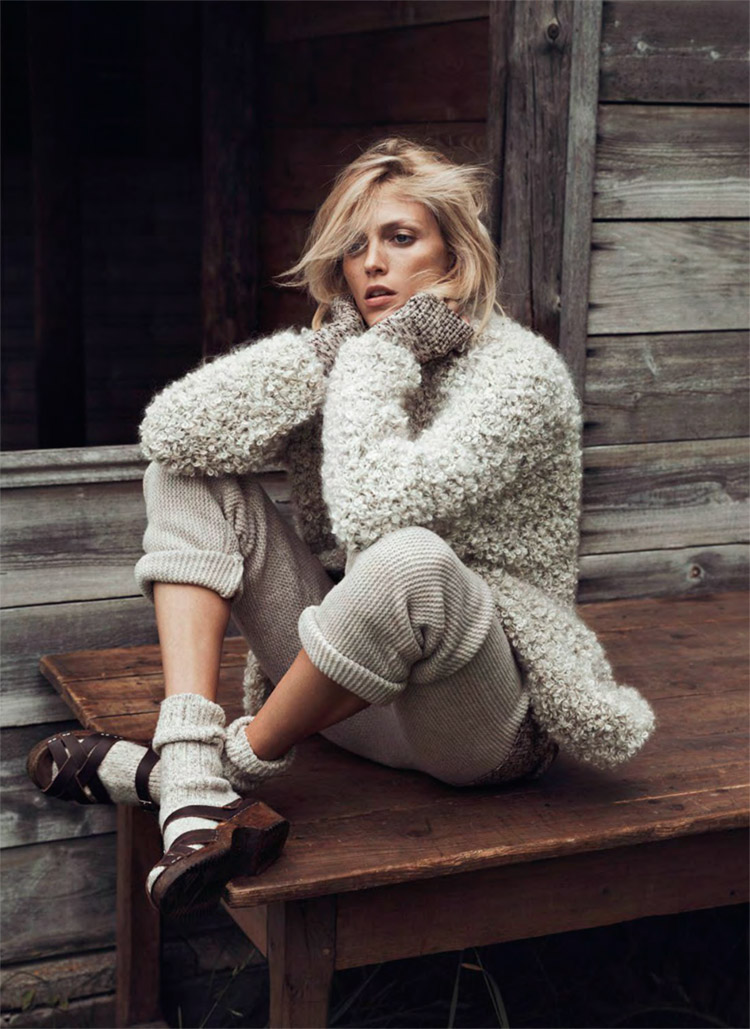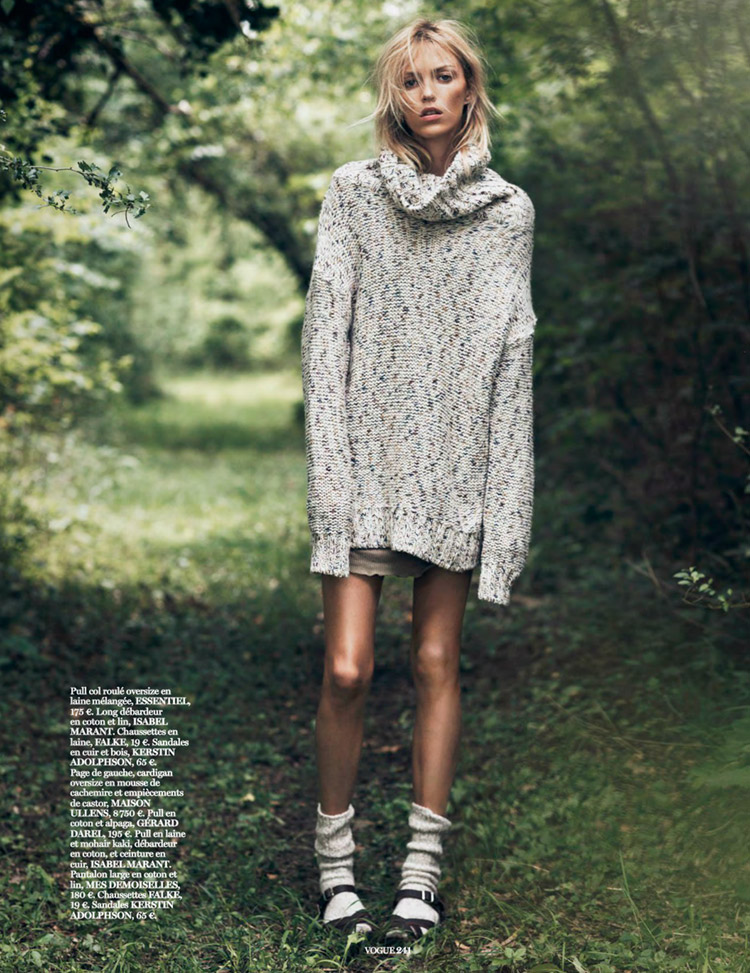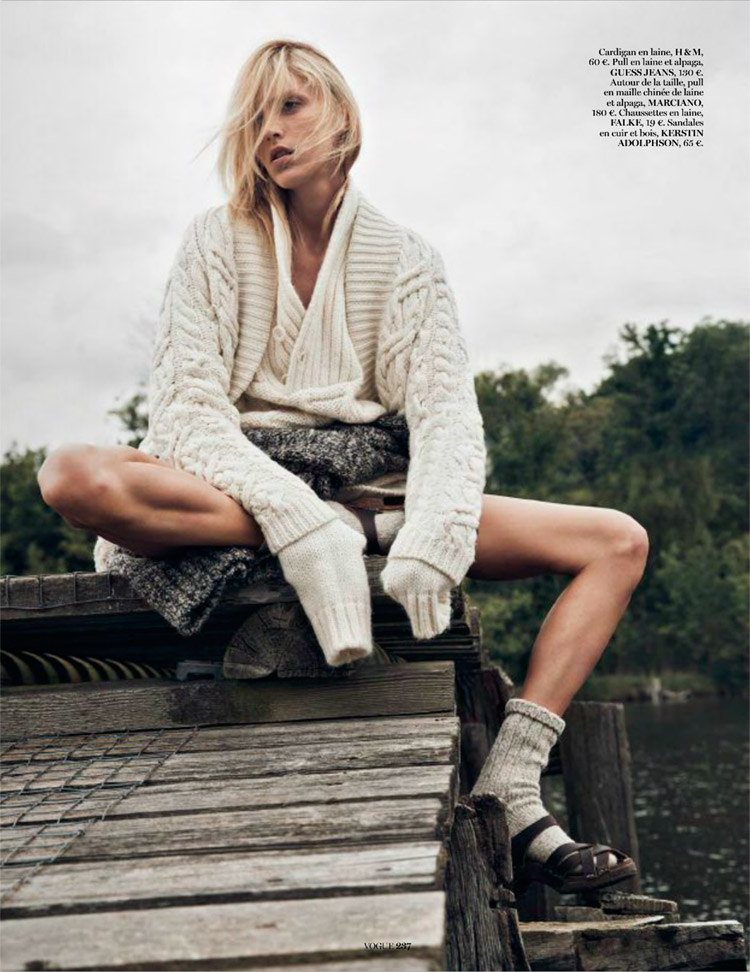 I'm getting very inspired to stock my spring wardrobe with lots of dorky heavy-heeled wooden clogs and sandals this season. This editorial  styled by Geraldine Saglio from Vogue Paris's October issue is a huge point of reference for me right now. I like the chunky socks.
I am looking forward to adding a pair of clogs to my dorky shoe rotation, and I am currently weighing my options. In years past I have loved my Swedish Hasbeens and Dr. Scholls to death, so a clog is a natural progression. Last summer my favorite look was white Dr. Scholls mules with gauzy 70s peasant blouses and vintage Levi's paperbagged around my waist.  I could see styling a clog similarly!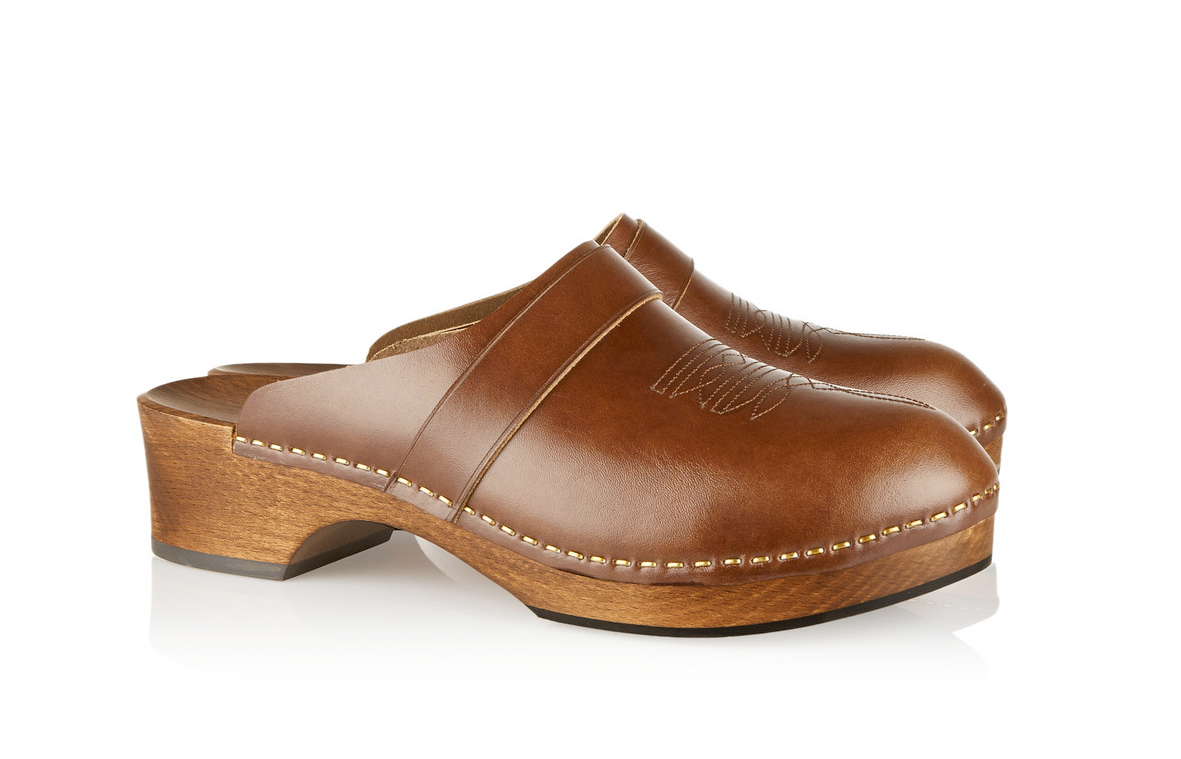 This Saint Laurent clog on Net-a-Porter is kind of precious, it reminds me of this candid outfit shot of Kate Moss. What cool style.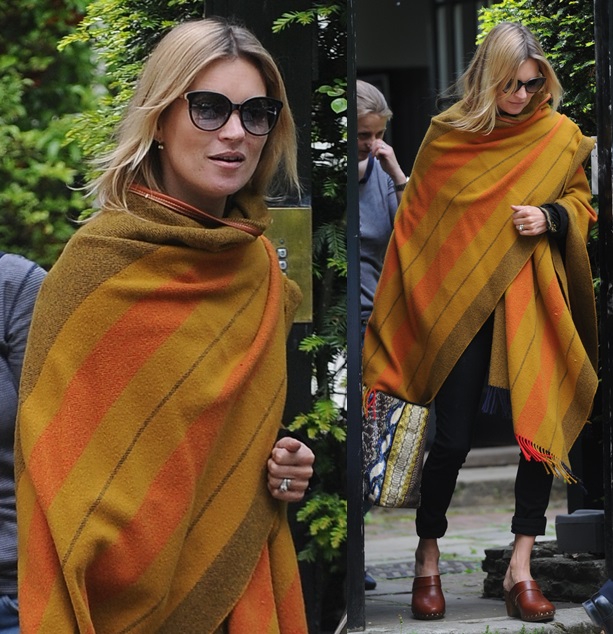 Another great clog I found comes from Polo Ralph Lauren. As a Ralph Lauren fanatic, I'm inclined to go with this version!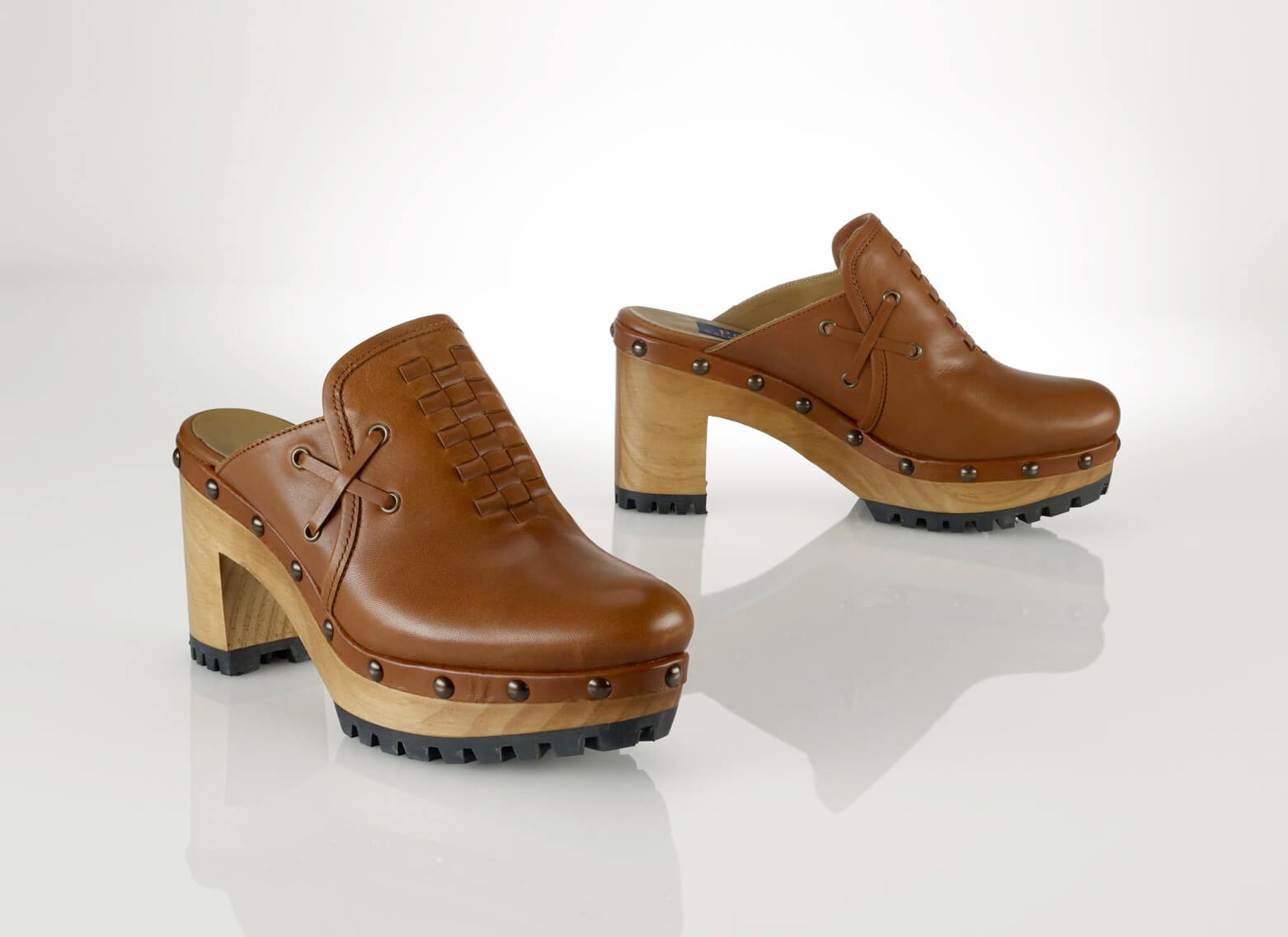 Yes, I think I need these clogs to wear with lots of fair isle knits and vintage Edwardian blouses and woven leather belts! I must pull out my concha belts and Ralph Lauren sweaters now.  Time to put my summer moodboard together.